Phynova and Bioriginal reach partnership agreement to promote Reducose® in the North American market
The partnership will encompass both distribution to North American customers as well as joint promotion of the health benefits of Reducose®
September 1, 2021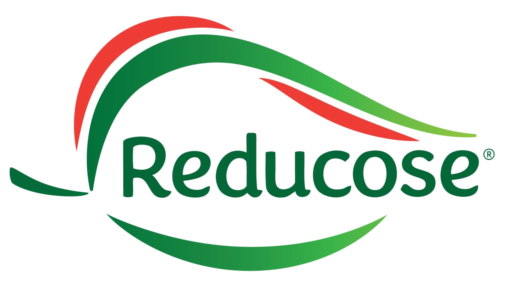 PHYNOVA Group Ltd ("Phynova") and Bioriginal Food & Science Corp ("Bioriginal") announce a partnership on Reducose®, Phynova's patented and clinically researched White Mulberry Leaf extract that supports significant lowering of post-meal blood sugar and insulin response.
The partnership will encompass both distribution to North American customers as well as joint promotion of the health benefits of Reducose®. Bioriginal will serve customers with Reducose® as a stand-alone ingredient or as a hero-ingredient in turn-key solutions.
Stephane Ducroux, CEO at Phynova, said: "We are excited to embark on our go-to-market partnership with Bioriginal in the North American market. Phynova's strategy is to partner with market focused experts such as Bioriginal, who have a proven track record of building deep customer relationships, fast prototyping and turn-key solutions using ingredients with a strong science pedigree like Reducose®.
Phynova produces Reducose® 5%, a patented premium white mulberry leaf extract that can reduce the blood sugar and insulin response after a meal by up to 40%. Reducose® is vegetarian, natural, allergen free and is backed by 6 human clinical studies. Most recently Phynova published the positive clinical trial results on Reducose® in the peer-reviewed journal 'Nutrition & Metabolism'. The full paper can be accessed here: https://rdcu.be/ciMa8
"We are excited to partner with Phynova by bringing a unique ingredient into Bioriginal's highly selective nutraceutical ingredient line", said Matt Phillips, Vice President of Sales at Bioriginal. "Phynova's sustainable, unique and clinically researched white mulberry leaf extract perfectly complements our innovative ingredients portfolio and strengthens our offerings to the nutraceutical and food industries. We look forward to collaborating with Phynova and utilizing Reducose® to formulate turnkey concepts – that our customers can quickly take to market – addressing consumer demands for a multitude of benefits."
ABOUT PHYNOVA
Founded in Oxford in 2002, Phynova is a British life science company specialized in developing and commercializing unique, science proven health ingredients, powered by plants.
Phynova identifies and researches active ingredients from plants with a rich history and track record of use in traditional medicine. Phynova develops the scientific, IP and regulatory framework around these ingredients so they can be commercialized globally for a variety of health benefits and unmet needs.
For additional information, please contact: [email protected], Managing Director NA, Phynova Group Ltd., +1 3109302815
ABOUT Bioriginal Food & Science Corp
Bioriginal is a global leader in manufacturing natural nutritional foods, ingredients and supplements for food and beverage companies. Bioriginal has carved out a niche by scientifically combining ingredients from all over the world, directly from the source, to create innovative and efficacious solutions. Bioriginal's headquarters are in Saskatoon, Canada with facilities throughout the USA, Europe and Asia. Bioriginal is a member of the Cooke family of companies. For more information, please visit bioriginal.com.
For additional information and inquiries in North America, email [email protected] or call +1-306-975-1166.